NSS
---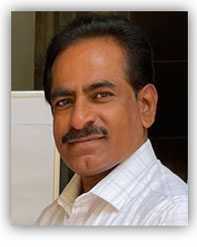 Mr Mariswamy. N
Programme Officer
NSS
"MOTTO"
"Not me but you"
The NSS symbol is based on the "Ratha Chakra" of the Konark Surya Temple in Orissa. The Giant Chakra depicts the cycles of creation, preservation, and release and signifies movement in life across time and space. The design of the symbol, a simplified form of the sun's chariot wheel, primarily depicts movement. Chakra refers to the progressive cycle of life. It also signifies dynamism and progressive outlook of youth.
AIMS
The programme aims to instilling the idea of social welfare in students, and to provide service to society without bias. NSS volunteers work to ensure that everyone who is needy gets help to enhance their standard of living and lead a life of dignity. In doing so, volunteers learn from people in villages how to lead a good life despite a scarcity of resources. It also provides help in natural and man-made disasters by providing food, clothing and first aid to the disaster's victims.
PROGRAMME OF NSS
There are two fold Programme: Regular Activities (120 hours) and Annual Special Camp (120 hours). All the NSS Volunteers who have served NSS for at least 2 years and have performed 240 hours of work under NSS are entitled to a certificate from the university. The Annual camps are held annually and usually located in a rural village.
NSS ACTIVITIES
NSS program is flexible with no rigidity. There are no predefined or default functions in NSS. Volunteers can engage in activities such as providing service in any way possible.
In such activities: Cleaning, Afforestation, Forum events or marches, awareness rallies to create awareness on issues like social issues, education and cleanliness, health camps, Plus Polio program, plantation Community survey etc.,
NSS AWARD
Our NSS Unit, Program Officer and NSS volunteers, in recognition of the voluntary service rendered, have been felicitated 2 times by local organizations with Best NSS Unit and Best NSS Program Officer awards.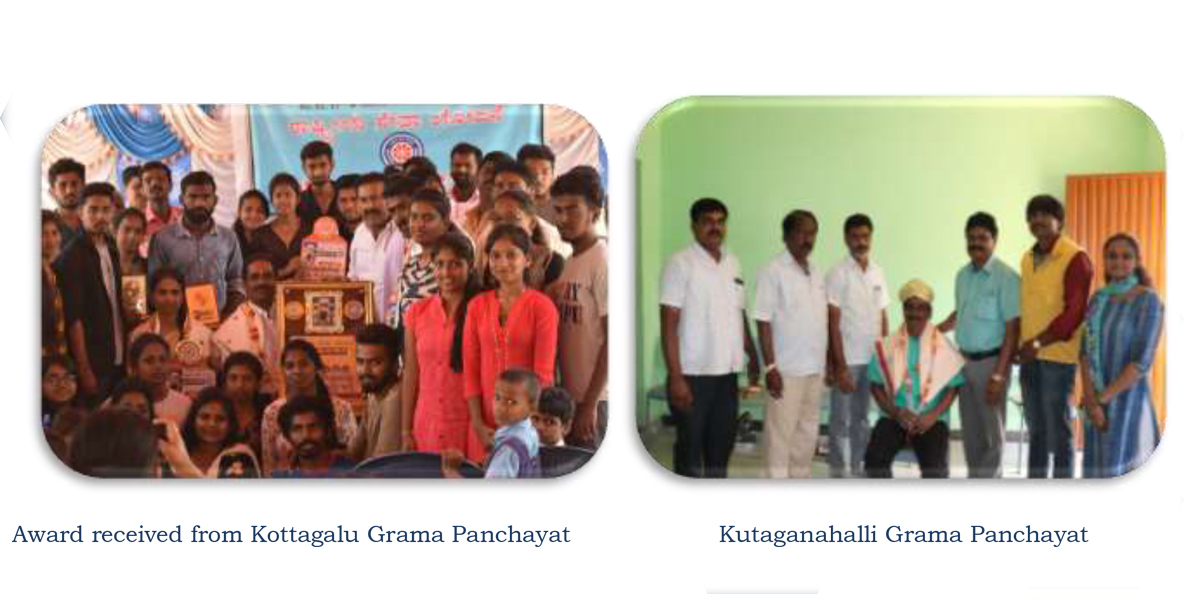 NSS IN TOCS
National Service Scheme (NSS) unit of TOCS was started in 2008 with half unit (50) under Bangalore University. In 2018 the university approved full (100) units for TOCS campus. Since then till today the students of our college have been rendering valuable voluntary services to the society through various social welfare projects.
The basic objective of our unit is to help develop socio-cultural communication and service spirit among students and other society people. Emphasizing the student's commitment to society through voluntary service for the common good. The activities of our unit are diversified and more emphasis is now laid on general programs involving special camps and interaction of other welfare institutions/organizations.
NSS programs have successfully organized various camps, awareness drives and medical check-up camps. and has always been an integral part of the co-curricular programs of the college campus. By effectively utilizing the cooperation and guidance of local citizens, other authorities, welfare organizations and other responsible and rational persons of the society, efforts are being made to strengthen the present workforce in continuing the work in pursuit of the noble cause.
"We can and we will"
"ACTIVITIES"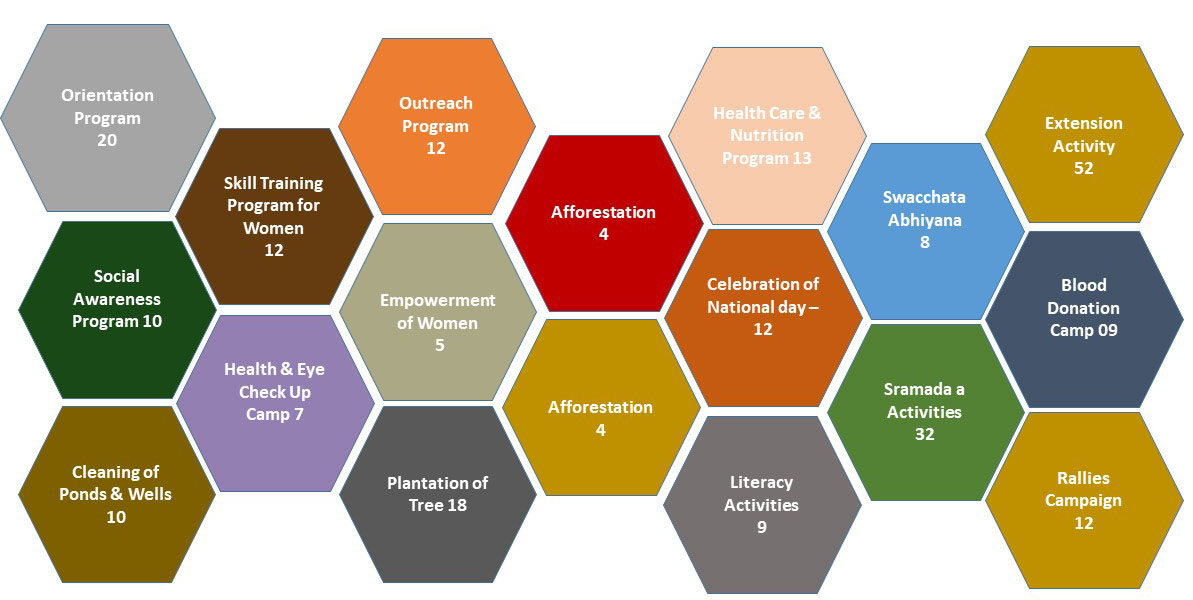 NSS Activities 2022-2023
NSS Activities 2021-2022
NSS Activities 2020-2021
NSS Activities 2019-2020
NSS Activities 2018-2019
NSS Activities 2017-2018